If you are considering having dental implants placed, then one pressing question you probably have is, 'what is the dental implant procedure?' This is a fairly common question among those who are candidates for dental implants and those who are thinking about having them placed. To familiarize you with the implant process, let's take a closer look at the dental implant procedure.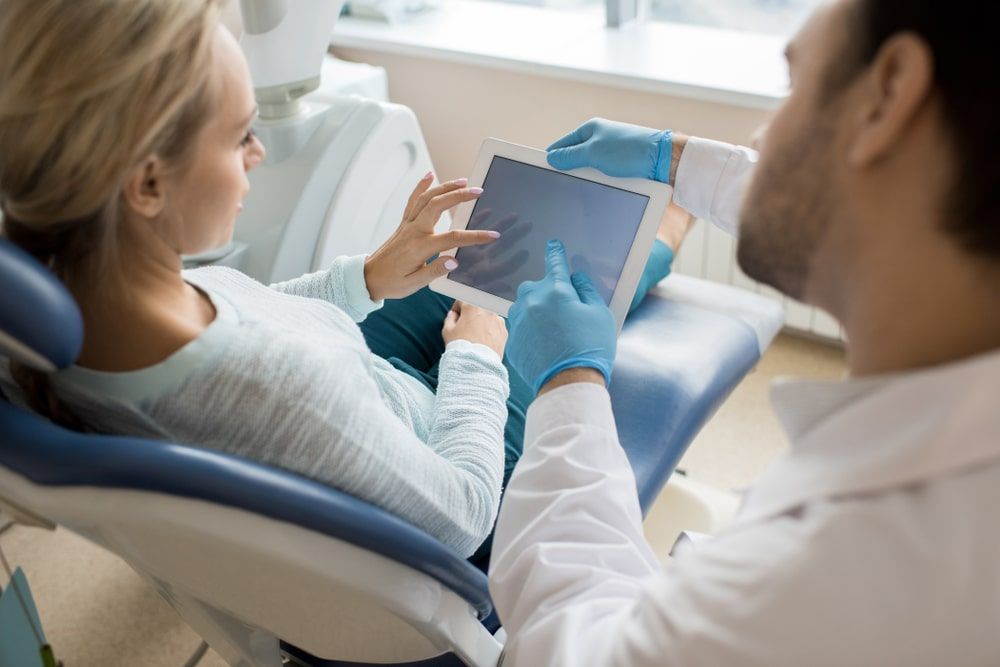 The first step to getting dental implants is to schedule a consultation with your local implant dentist. Your dentist will evaluate your teeth and gums, as well as take dental x-rays. In order to be a candidate for dental implants, there are a few things your dentist will be looking for. First, they will make sure you are free from gum disease and that any decayed teeth are restored or extracted. They will also check your dental x-rays to ensure you have enough bone mass to support a dental implant.

Depending on what your implant dentist finds, they may suggest treatments before the actual implant procedure. For example, you may need to treat your gum disease, have decayed teeth extracted, or undergo a bone graft to build up your bone mass. However, some implant dentists will perform a bone graft at the same time they place dental implants. These things will all be discussed with you at your consultation.

After your consultation, you will schedule your appointment for dental implant surgery. Your dentist will also likely schedule a pre-op appointment where they will discuss sedation, medications, your medical history, and post-op guidelines. They will also go over your treatment plan with you and answer any questions you may have about the procedure.

The day of your procedure you will likely arrive at your local dentist's office in the morning and will be fasting. You will have an IV placed so that your dentist can control the level of sedation during the procedure. Some dentists may put you in a twilight sleep, while others will use a deeper level of sedation.

Once you are sedated, a dental anesthetic will be used to numb the affected area. Then, a tiny incision will be made in the gums to expose the underlying jaw bone. Using a specialized drill, your dentist will shape the tooth socket to fit the implant screw. The implant screw will then be drilled in place so that it is entirely within the jawbone. At this point, the abutment will be screwed into the implant screw. In some cases, your dentist may opt to not attach the abutment until later. The gums will then be sutured up, either around the abutment or over the implant screw.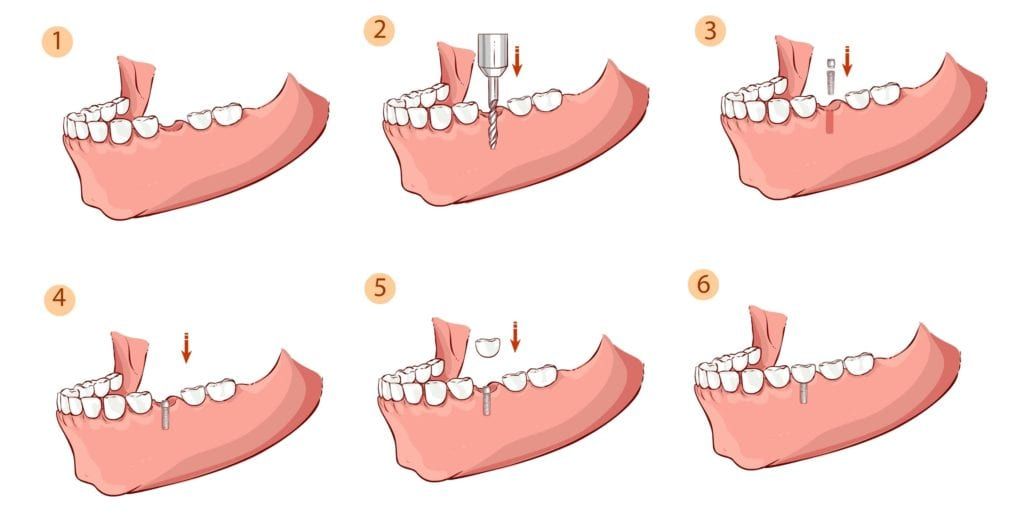 Depending on the type of procedure you are having, your implant dentist may place a dental crown or other restoration on your implant. These are called immediate load implants or teeth in a day. Immediate load implants can only be placed in certain situations and require strict patient adherence to post-op guidelines to be successful. Therefore your dentist may opt to leave the metal abutment sticking out of your gums until your final restoration is ready. You can ask your implant dentist about this prior to your procedure. 

As you can see, the dental implant procedure is quite the process. However, each step of this process is required to ensure that your dental implants are successful. During your consultation, your dentist will make sure you are a good candidate. During the pre-op appointment, your dentist will make sure you are properly informed of the procedure. And finally, during the procedure, your dentist will place the implant so that it has the greatest chances of being successful.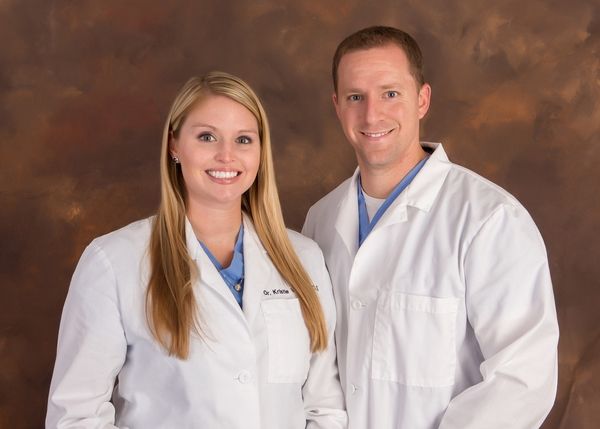 Dr. Chris Vinson and Dr. Kristie Vinson attended the College of Dentistry at The University of Oklahoma. Dr. Chris Vinson has earned a fellowship from the Misch International Implant Institute and a fellowship in International Congress of Oral Implantology. He is also certified to administer Oral and IV sedation to his patients through The Montefiore College of Medicine in New York and is Teeth-Express and Invisalign certified. Dr. Kristie Vinson is trained in sedation dentistry, Botox, and dermal fillers. She received a Fellowship from the Misch International Implant Institute and the Fellowship in International Congress of Oral Implantology. She is also Teeth-Express and Invisalign Certified.