Dental implants have become one of the most recommended ways to restore missing teeth. They are valued for their strength, longevity, and appearance, as well as their ability to provide stimulation to the jawbone in order to prevent bone loss. Not only do they offer an effective way to replace missing teeth, but dental implants are also versatile. 
Dental implants can be used to replace anything from a single missing tooth all the way to replacing an entire mouth of missing teeth. Additionally, dental implants can also be an option for people who have severely damaged or decayed teeth that are beyond other restoration methods. 
The versatility of dental implants comes from their ability to be used with multiple dental prosthesis. Here are three types of dental prosthesis that dental implants can be used with: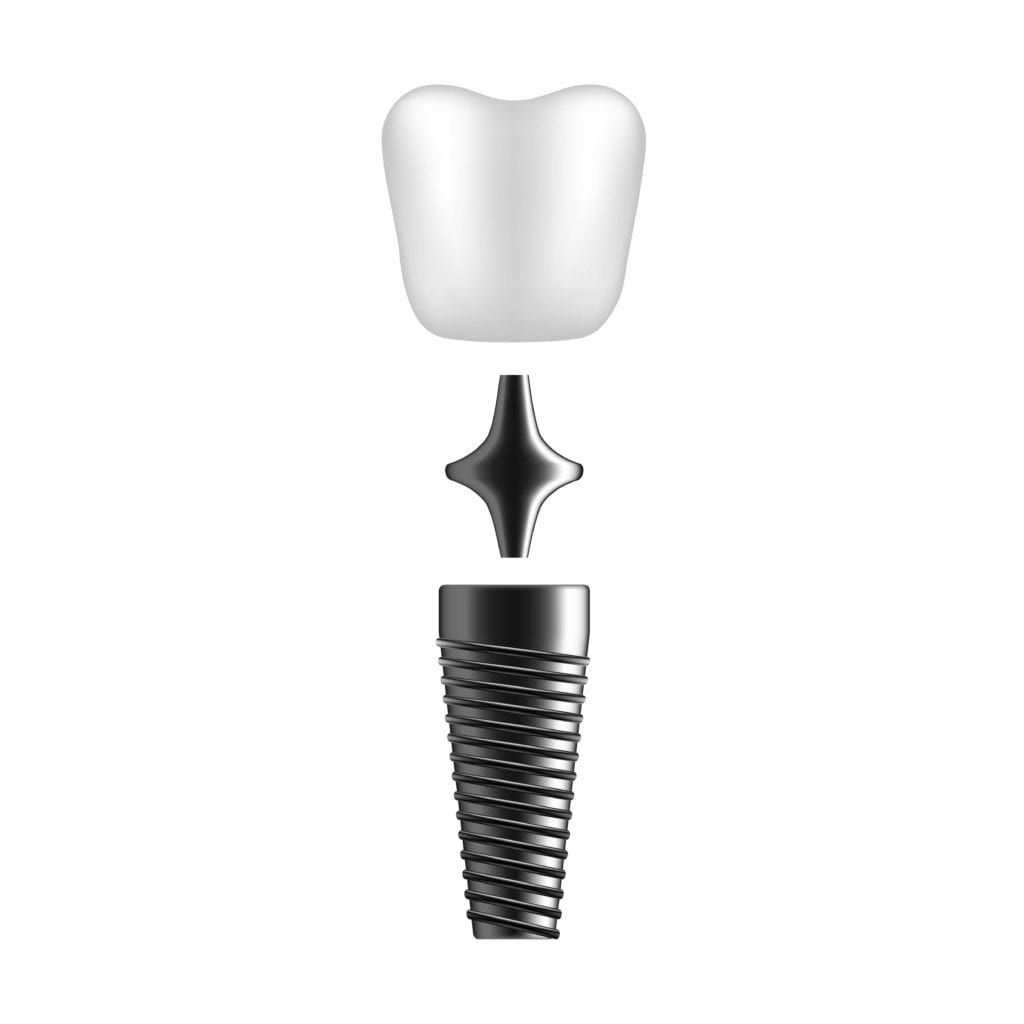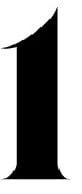 Dental Crowns
One of the most commonly used dental implant prostheses is the dental crown. Dental crowns are tooth colored and textured caps made to resemble and be placed over natural teeth. In most cases, traditional dental crowns are used to restore teeth that have been structurally altered by damaged or decay. However, in cases where a natural tooth has undergone extensive damage or decay, as well as cases when a single tooth is missing altogether, an implant-supported dental crown may be recommended. Implant-supported screws are placed by first making a tiny incision in the gums, and working the implant screw into the jawbone. The metal post-like attachment piece, referred to as the abutment, will then be screwed into the implant and left sticking up through the gums. This is so a temporary dental crown can be cemented to the abutment, while the permanent crown is facribacted.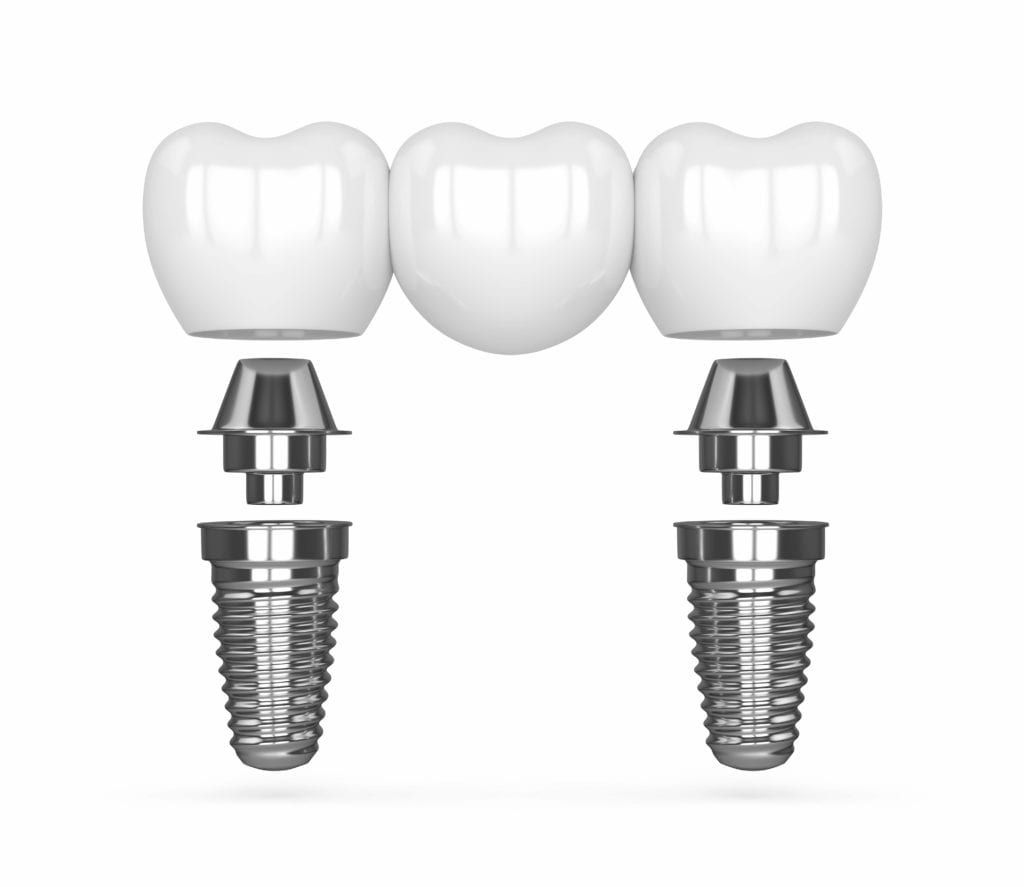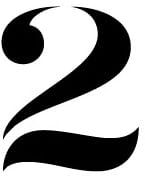 Dental Bridges:
Dental bridges are composed of a pontic, or fake tooth, surrounded by a dental crown on either side. Traditional dental bridges are supported by dental crowns placed on the natural teeth, while implant-supported bridges are supported by a dental crown attached to a dental implant. Dental bridges are ideal for individuals who have multiple missing teeth that are all next to each other. Placing an implant-supported bridge is similar to placing an implant-supported crown, however two dental implants must be placed as opposed to one.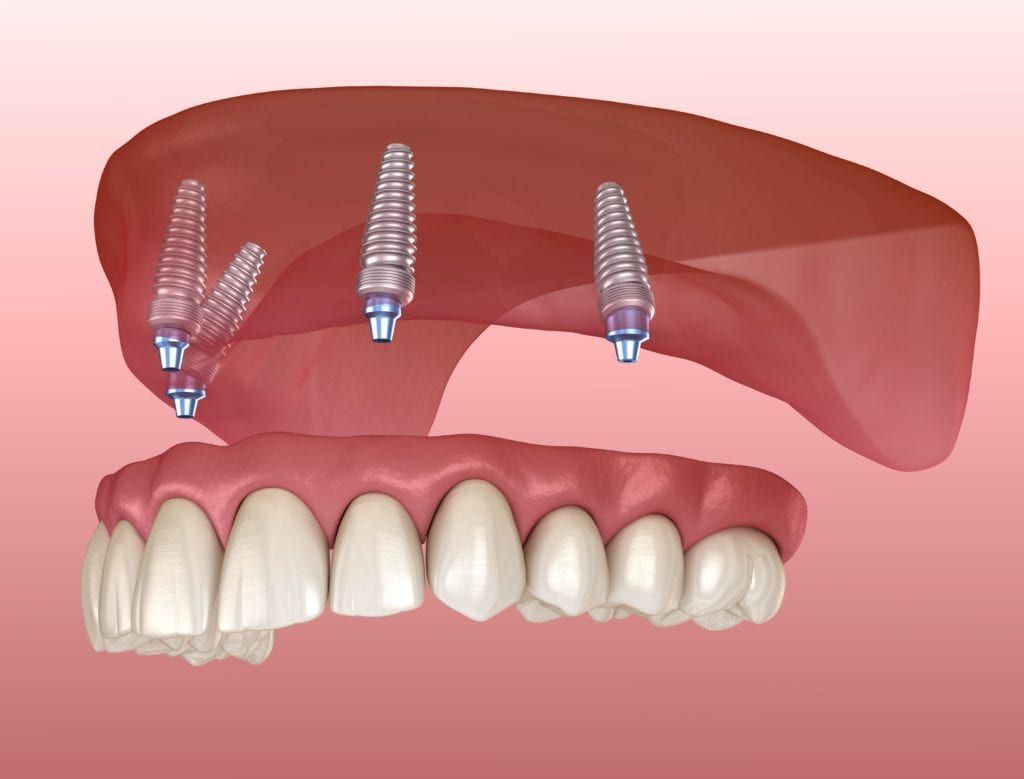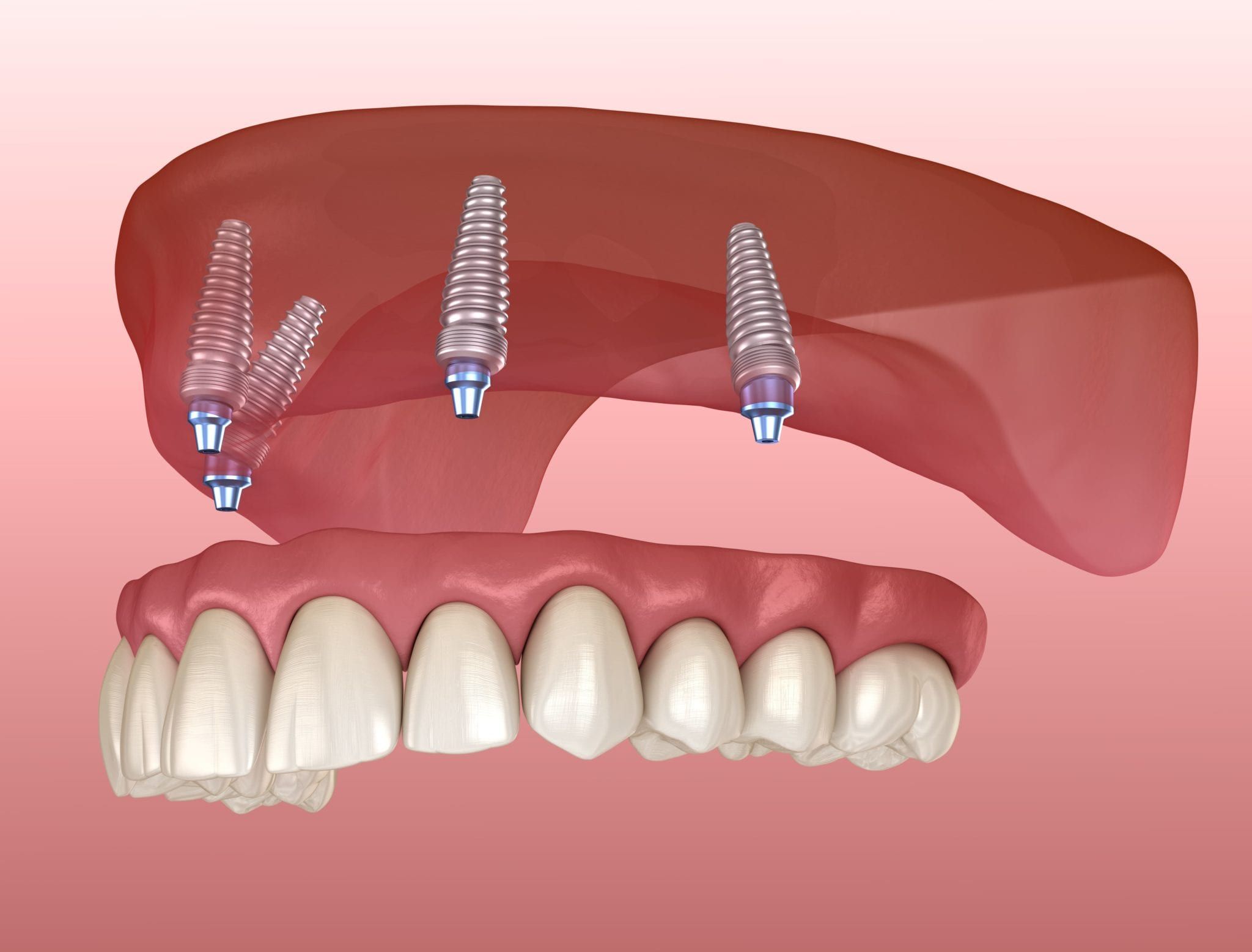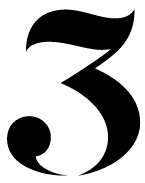 Dentures:
Dentures are an entire arch of artificial teeth that are used for restoring the upper, lower, or both arches. When they are combined with dental implants, they are known as implant-supported dentures or fixed dentures. Implant-support dentures are fixed into the mouth using around four dental implants per arch. These implants, sometimes called all-on-four implants, have specialized attachments that can connect and stabilize an upper or lower denture. If both the upper and lower arches are in need of restoration, then the procedure is often referred to as same day implants or teeth in a day.

Overall, the versatility of dental implants allows implant dentists the ability to offer their patients multiple dental prosthesis including crowns, bridges, and dentures. This versatility also enables a wider range of treatment options that results in more individualized care customized to the patient's unique needs. As a dental implant patient, understanding your options is the first step in deciding on a treatment plan with your implant dentist.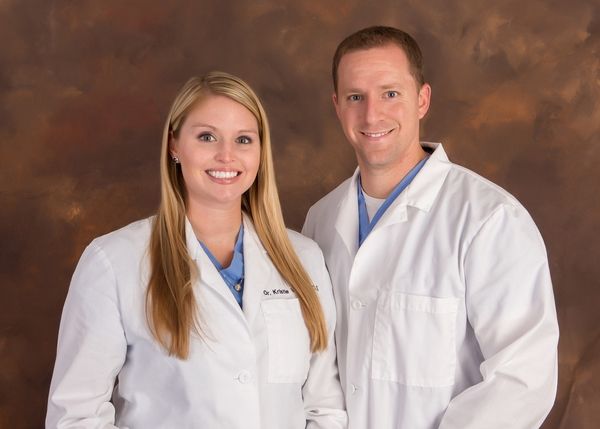 Dr. Chris Vinson and Dr. Kristie Vinson attended the College of Dentistry at The University of Oklahoma. Dr. Chris Vinson has earned a fellowship from the Misch International Implant Institute and a fellowship in International Congress of Oral Implantology. He is also certified to administer Oral and IV sedation to his patients through The Montefiore College of Medicine in New York and is Teeth-Express and Invisalign certified. Dr. Kristie Vinson is trained in sedation dentistry, Botox, and dermal fillers. She received a Fellowship from the Misch International Implant Institute and the Fellowship in International Congress of Oral Implantology. She is also Teeth-Express and Invisalign Certified.