In the past, dentistry was mainly concerned with maintaining the health and function of your teeth and gums. Although this is still a primary concern of modern dentistry, it is not the only thing modern dentistry can accomplish. In fact, dentistry can now be used to improve the look of your smile in addition to its function through cosmetic dentistry.
Cosmetic dentistry offers the same restorative treatments, however it also offers a way to make your smile more visually appealing. This is often accomplished by fixing cosmetic concerns such as stains, chips, cracks, oddly shaped teeth, unevenly sized teeth, overlapping teeth, or teeth with gaps in between them. There are various cosmetic dental treatments available, and some can address more than one cosmetic concern. Here are the top 5 cosmetic dental treatments:
Veneers
Dental veneers, also sometimes referred to as laminates, are thin shells that are cemented onto the front side of visible teeth. They can be made from composite resin, but are most commonly made out of porcelain. For this reason, they are also called porcelain veneers. Veneers can be used to improve the look of a single missing tooth or an entire smile. Once placed, veneers can correct problems with the color, size, shape, spacing, and alignment of the teeth. They can also fix minor damage such as chips or cracks.
Crowns
Dental crowns are tooth-shaped caps that fit over the visible portion of an existing tooth. They are generally used in cases where the damage or decay has affected more than half of the natural tooth structure. A dental crown completely encloses the tooth and can be used to correct damage, decay, discoloration, and even the size and shape of the tooth. Although dental crowns are most commonly used on a single tooth, multiple crowns can be placed to restore multiple teeth. In some cases, a dental bridge may also be used.
Composite Fillings
Composite fillings are often used to restore small to medium areas of damage or decay. In some cases, they can also be used to repair minor damage like chips and cracks. They are made using a material called dental composite resin, which can be customized in terms of color and shape. This allows the dentist to blend the restoration with the natural tooth color, meaning that the restoration will be indistinguishable from the natural tooth. Composite fillings are now commonly used as a replacement for outdated amalgam fillings.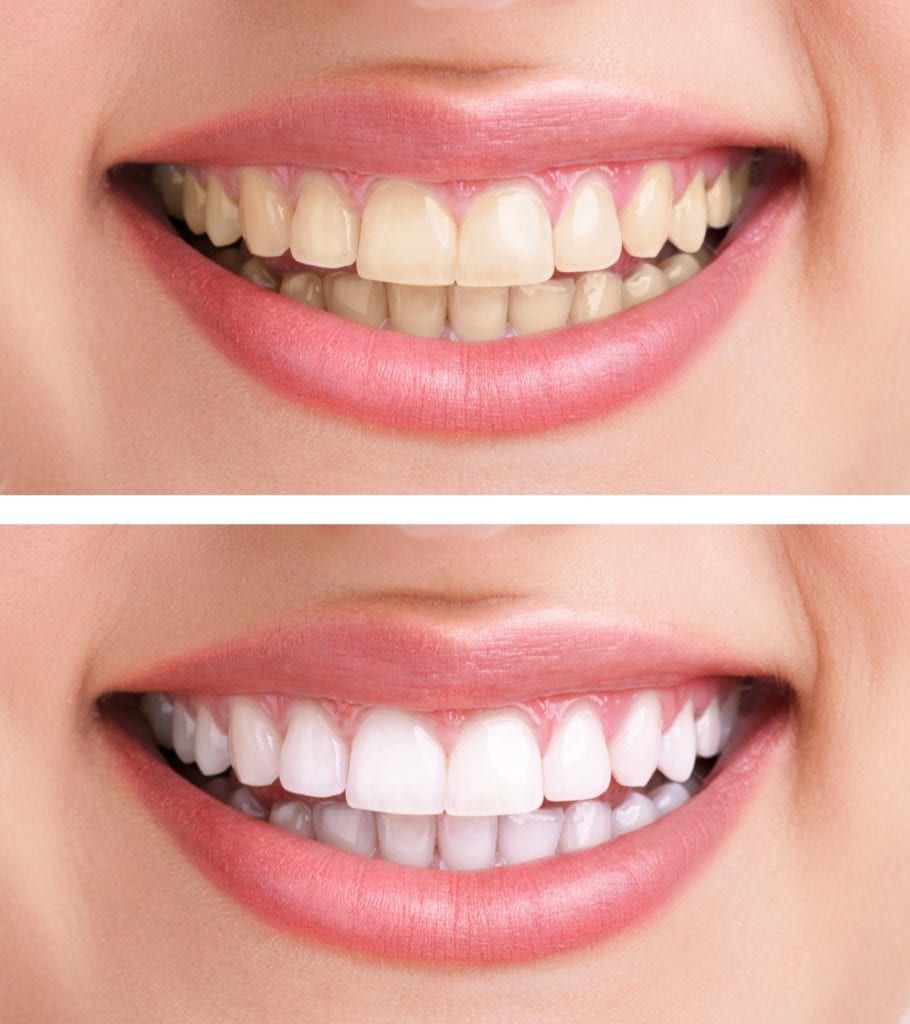 Teeth Whitening
Teeth whitening procedures are becoming increasingly popular due to their effectiveness and affordability. In as little as a single dental appointment, teeth whitening procedures can remove years of stains and whiten your smile by multiple shades. Furthermore, whitening procedures are minimally invasive, painless, and relatively quick. However, they can only be performed on teeth that are free from decay and they don't whiten dental restorations.
Dental Implants
Dental implants are a common treatment used to replace one or more missing teeth. They are artificial tooth roots that are implanted in the jaw and used to support a dental prosthetic. Depending on the number of missing teeth needing replacement, a crown, bridge, or denture may be used. Out of all the options for replacing missing teeth, dental implants offer the best restoration of function combined with the most natural appearance.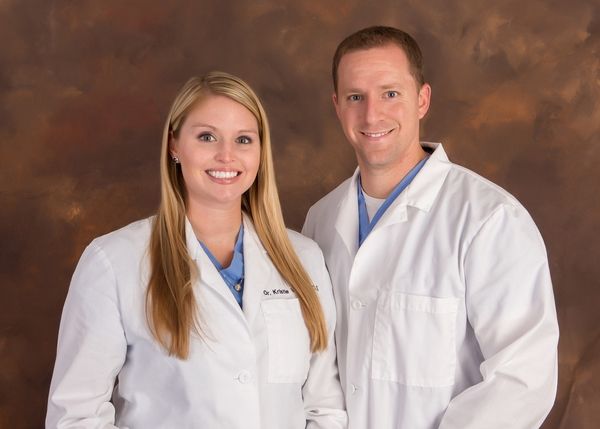 Dr. Chris Vinson and  Dr. Kristie Vinson attended the College of Dentistry at The University of Oklahoma. Dr. Chris Vinson has earned a fellowship from the Misch International Implant Institute and a fellowship in International Congress of Oral Implantology. He is also certified to administer Oral and IV sedation to his patients through The Montefiore College of Medicine in New York and is Teeth-Express and Invisalign certified.  Dr. Kristie Vinson is trained in sedation dentistry, Botox, and dermal fillers. She received a Fellowship from the Misch International Implant Institute and the Fellowship in International Congress of Oral Implantology. She is also Teeth-Express and Invisalign Certified.