Dentures are a common dental prosthetic used to replace missing teeth. Although many people often associate dentures as being for people with no teeth, there are actually different types of dentures that can be used for people who still have natural teeth. In order to determine what type of denture is right for you, it is first necessary to know what types of dentures are available.
Complete Dentures
Complete or full dentures are made up of an upper and lower arch of fake teeth with an acrylic base, and are used to restore an entire mouth of missing teeth. Therefore, complete dentures are ideal for people who have lost all their teeth and do not have enough bone mass for dental implants. Complete dentures are removable and sit atop the gum tissue. They use suction to remain in place, however some people opt for denture adhesive to provide additional security.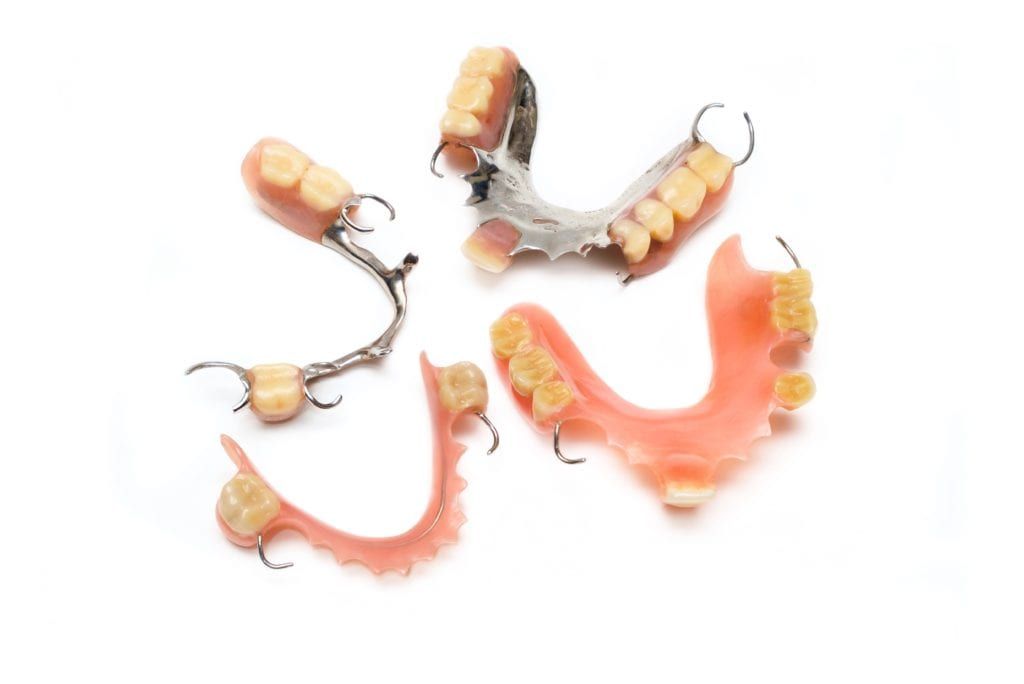 Partial Dentures
Partial dentures are used to fill in the gaps left by missing teeth, however they are designed to fit in between natural teeth. Partial dentures are generally composed of fake teeth with an acrylic or metal base. They also usually have hooks or clasps that fit around the natural teeth in order to hold the denture in place. Like complete dentures, partial dentures are also removable.
Flexible Dentures
Some types of partial dentures are fabricated from nylon and do not contain metal. This type of partial denture is known as flexible dentures, since nylon is more pliable than acrylic. Flexible dentures can be ideal for people who have sensitive gums, a metal allergy, or have never had dentures before. Generally speaking, flexible dentures tend to offer more comfort.
Temporary Dentures
Temporary or immediate dentures are generally placed immediately after the removal of natural teeth. Depending on the permanent restoration, temporary dentures can either be complete or partial dentures. They are generally worn until your mouth heals and you can be fit for your permanent dentures.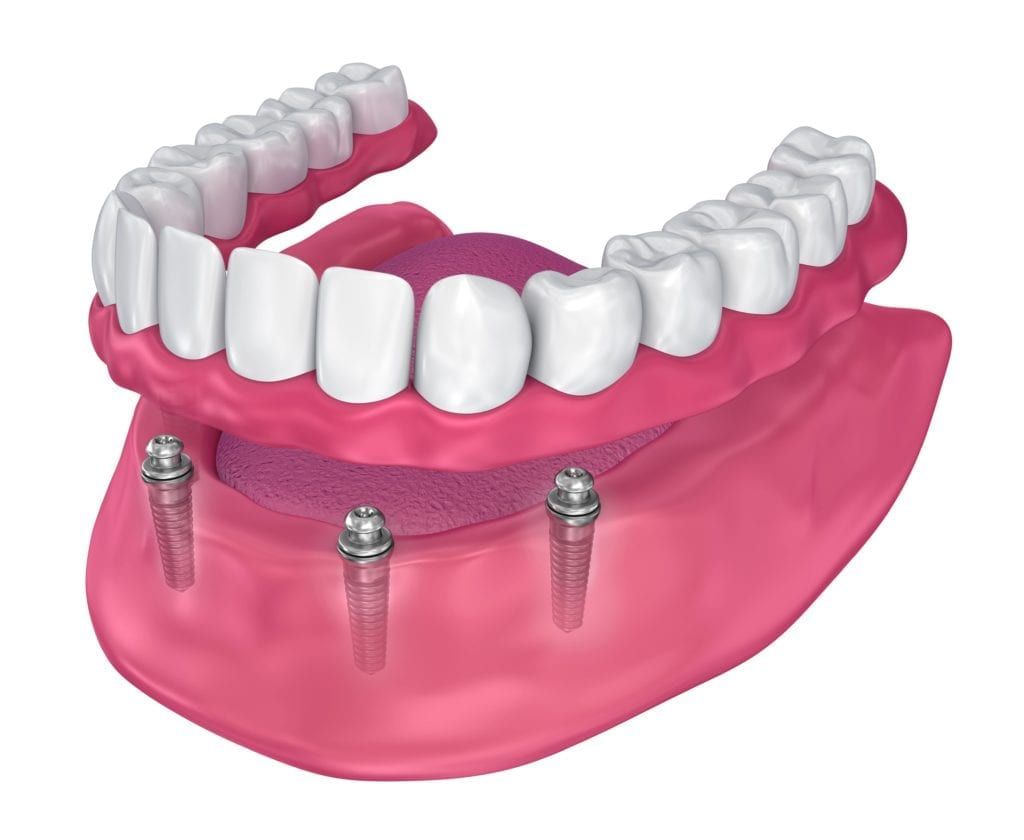 Implant-Supported Dentures
Implant-supported dentures, also known as all-on-four implants or fixed dentures, are composed of a complete denture fixed in place using a minimum of four dental implants. However, implant-supported dentures generally do not cover the palate like traditional dentures. Implant-supported dentures are best suited for those who are recently without their teeth or who need to have their teeth extracted. This is because dental implants require a certain amount of bone mass to be safely placed.
Overall, there are a few different options when it comes to deciding on a type of denture. Each type of denture has its pros and cons, so you will need to consider what is important to you to find the best denture. Additionally, it is helpful to schedule a consultation with your local dentist office in order to discuss your options with a dental professional who can examine your mouth and point you in the right direction.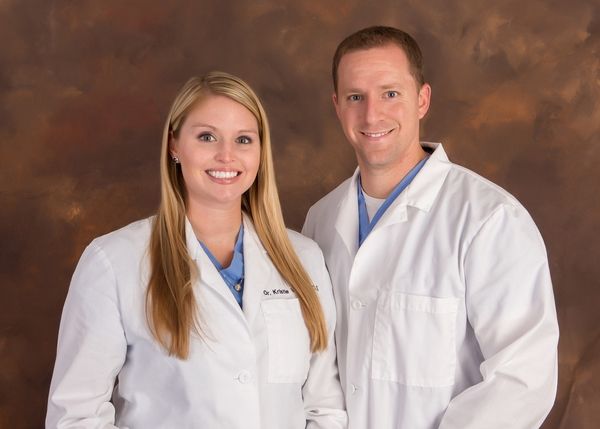 Dr. Chris Vinson and  Dr. Kristie Vinson attended the College of Dentistry at The University of Oklahoma. Dr. Chris Vinson has earned a fellowship from the Misch International Implant Institute and a fellowship in International Congress of Oral Implantology. He is also certified to administer Oral and IV sedation to his patients through The Montefiore College of Medicine in New York and is Teeth-Express and Invisalign certified.  Dr. Kristie Vinson is trained in sedation dentistry, Botox, and dermal fillers. She received a Fellowship from the Misch International Implant Institute and the Fellowship in International Congress of Oral Implantology. She is also Teeth-Express and Invisalign Certified.