Brushing our teeth is an activity that we often perform unconsciously. Unfortunately, this probably means that we have unknowingly implemented a few bad habits that may be detrimental to our brushing routine. In fact, many people make mistakes while brushing their teeth. In order to improve your brushing habits, here are some common mistakes that you may be making while brushing your teeth:

Rushing
In order to thoroughly clean your teeth and reduce the risk of tooth decay and gum disease, the American Dental Association (ADA) states that you must brush your teeth for two minutes twice a day. Skipping brushings or even taking seconds off your brushing routine can be potentially harmful to your oral health and can even put you at a higher risk for developing cavities.
Forgetting Certain Spots
When brushing your teeth, you also need to make sure that you are brushing the entirety of each individual tooth. Oftentimes, dentists notice their patients forgetting two common spots: along the gum line and on the inside of their mouths. As a result of missing these spots, tartar deposits tend to accumulate in these areas. In some cases, forgetting certain spots can be the result of rushing, while other times you may simply forget.
Using the Wrong Toothbrush
The type of toothbrush you use is highly important to your brushing routine. While there are many different types of toothbrushes available, the only ones you should consider using will have the ADA seal of approval on their packaging. These toothbrushes have soft bristles that can effectively remove plaque while not harming enamel. Toothbrushes that have harder bristles, on the other hand, can actually cause your enamel to erode, making you more susceptible to tooth decay.
Using the Same Toothbrush
Not only does the type of toothbrush matter, but how long you use it also matters. On average, you should be replacing your toothbrush every 3-4 months, as well as after you have been sick. This minimizes the amount of bacteria on your toothbrush and ensures the bristles are still effectively able to remove plaque. Signs your toothbrush needs to be replaced include bristles that are bent, frayed, or discolored.
Brushing Back and Forth
Many people think that brushing their teeth means scrubbing their teeth using a back and forth motion. However, dental plaque is extremely soft and can be easily removed by gently massaging your teeth with a toothbrush in circular up and down motions that start at the gums. This technique effectively removes plaque buildup while also maintaining your enamel and gums. Conversely, brushing too hard or using the wrong motion can cause dental erosion and gum recession.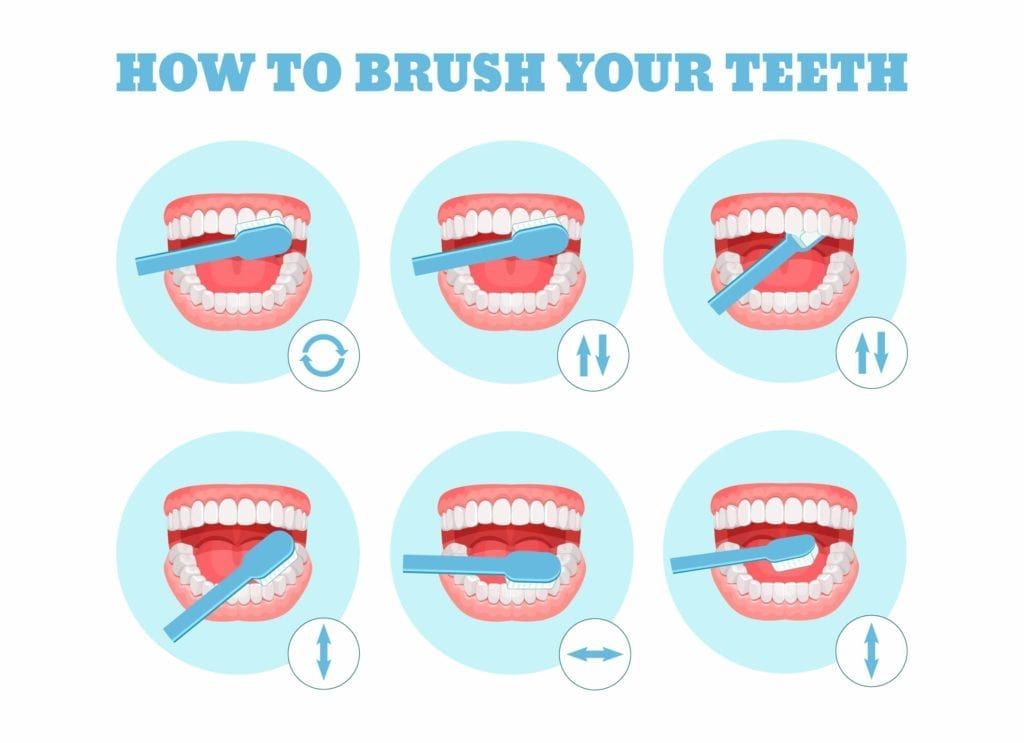 Rinsing with Water
Once you spit the excess toothpaste out of your mouth, you may also rinse your mouth with water. However, this is not recommended since you are also rinsing the fluoride off your teeth. Fluoride is an ingredient in toothpaste that strengthens tooth enamel, making it more resistant against tooth decay. To keep it on your teeth for as long as possible, you should not rinse your mouth with water after brushing.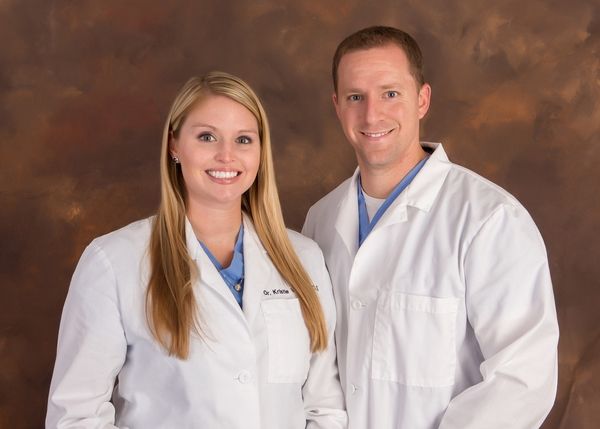 Dr. Chris Vinson and  Dr. Kristie Vinson attended the College of Dentistry at The University of Oklahoma. Dr. Chris Vinson has earned a fellowship from the Misch International Implant Institute and a fellowship in International Congress of Oral Implantology. He is also certified to administer Oral and IV sedation to his patients through The Montefiore College of Medicine in New York and is Teeth-Express and Invisalign certified.  Dr. Kristie Vinson is trained in sedation dentistry, Botox, and dermal fillers. She received a Fellowship from the Misch International Implant Institute and the Fellowship in International Congress of Oral Implantology. She is also Teeth-Express and Invisalign Certified.