Same day crowns are one way that Tulsa Precision Dental is able to offer the latest in dental technology. Also commonly referred to as "single day crowns" or "dentistry in a day", same day crowns are able to be customized, fabricated, and placed during a single dental appointment! This is made possible through our E4D Dentist System which is a type of CAD/CAM unit that can design and mill dental restorations in our office. CAD stands for computer aided designing, while CAM stands for computer aided manufacturing. The combination of these two technologies is what allows us to place your dental restoration in a single dental appointment.
Did You Know?

Most traditional dental crowns take at least two dental appointments to place. The first appointment is dedicated to taking a dental impression to send to the dental lab. Then you have to wait until the lab has fabricated your crown before returning for a second appointment. The second appointment is dedicated to actually fitting and placing the crown. With single day crowns, this entire process is simplified into one dental appointment.
Frequently Asked Questions:
Am I a candidate for a single day crown?
You may be a candidate for a single day crown if you have teeth that are damaged or decayed and you are looking for a quick and easy dental solution. Our E4D can also be used to fabricate inlays, onlays, and veneers in addition to the traditional dental crown, so you may be a candidate if you are interested in any of these restoration methods.
You may also be a candidate for same day dentistry if you want to avoid having a dental impression of your tooth or if you wish to avoid the use of temporary restorations, such as a temporary crown. To find out if same day dentistry is right for you, schedule a consultation with Drs. Chris and Kristie Vinson today!
Are same day restorations the same quality as traditional restorations?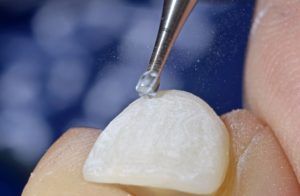 Yes. Our E4D system uses porcelain and composite to mill metal-free crowns that are strong, durable, and long-lasting. These same materials are used by dental laboratories to fabricate dental restorations. The only difference is that with our E4D system, you won't have to wait for your restoration.
How long will my same day dentistry appointment take?
Most same day appointments take approximately two hours from start to finish. However, it is also possible to have a provisional restoration placed and return for your final restoration later if desired.
What should I expect during my same day dentistry appointment at Tulsa Precision Dental?
Once a treatment plan is decided upon, your tooth will need to be prepared for the type of restoration being placed. In order to keep you comfortable, the affected area will be injected with a local anesthetic to numb the tooth during the procedure. Dental sedation is also available if you wish to be kept calm and relaxed. Your tooth will then be prepared by removing the decayed tissue and reshaping the remaining enamel. Depending on the type of restoration being placed, your natural tooth structure will need to be altered or removed to make room for the restoration.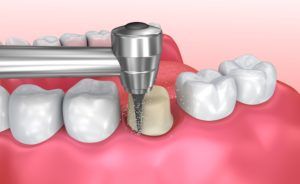 Once your tooth has been prepared for the dental restoration, our dentists will take a digital scan of your mouth. This digital scan will obtain a digital image of your mouth that will be used to customize your dental restoration. With E4D, there are no messy dental impressions and no need for the reflective powder used by other CAD/CAM methods.
DentalLogic ™ software is then used to specify the exact type, size, shape, color, and texture of your dental restoration to our on-office milling machine. For the next 60-90 minutes, your dental restoration will be fabricated with the use of burs. Once the desired size, shape, and texture have been obtained, the restoration will be glazed and polished to the desired color before being fired in an oven.
After the firing process, your restoration will be ready to be placed into your mouth. First the fit and color will be checked to ensure it fits and blends in well with your surrounding teeth. Then your permanent restoration will be cemented into your mouth and you will be all set.
Will I need to follow any special guidelines after my same day dentistry appointment?
The only special guideline you will need to follow is to wait until your mouth regains feeling to eat. Other than that, you will have no restrictions because your permanent restoration is in place. After having a dental restoration, some people may experience a brief period of sensitivity. This is a normal reaction to having some of your tooth's enamel removed for restoration placement and should fade within a few days.
How do I care for my new restoration?
You will care for your new dental restoration much like you would care for your natural teeth. This means practicing good daily oral hygiene by twice daily brushing and daily flossing. You will also need to use a fluoridated toothpaste and be sure to brush for at least two minutes at a time. Part of your yearly dental routine should also consist of semi-annual visits to Tulsa Precision Dental for your dental checkups and professional teeth cleanings.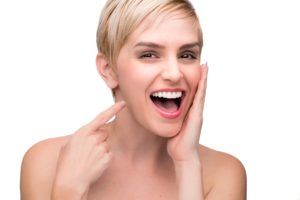 You will also want to prevent your restoration from becoming damaged and requiring replacement. The same behaviors that can damage your natural teeth can damage dental restorations as well. Such behaviors can include: nail biting, chewing on ice, and using your teeth to open packages. Additionally, if you play sports or grind/clench your teeth, you should talk to our dentists about wearing a mouth guard to protect both your teeth and your restoration.
What is the cost of same day dentistry?
Although same day dentistry is faster and more convenient, this is not reflected in its cost. The total cost will depend on the type of restoration produced, but the good news is that it won't cost you more than a normal restoration would. If you have dental insurance, most dental insurance plans will offer partial coverage for dental restorations. However, they may also require that the procedure be classified as "restorative" rather than "cosmetic" so there may be some discrepancy depending on the type and nature of the restoration. Our office staff will help you to determine your level of coverage prior to your treatment.
At Tulsa Precision Dental, your smile is our top priority. For a full range of dental services using the latest in dental technology, schedule a consultation with Tulsa, OK dentists Drs. Chris and Kristie Vinson today!